This page is my primary documentation of my thought processes related to my PhD work, currently clustered under the working title 'How the assumptions we make about our brains affect our society and the ways we treat each other'.
In my research group, we study how nervous systems "in the wild" (as opposed to in the laboratory) are robust and flexible enough to deal with unexpected situations. Within this area, I study how we imagine and train for the unexpected. My goals are:
to build a culture of collaboration, trust, and rigorous play in neuroscience;

to engage with historical context and in questioning the status quo, both in and out of science;

to develop theories and methodologies for field neuroscience, which would complement laboratory neuroscience by verifying the ethological validity of behaviour studies and of humane research techniques; and

to connect how we study the brain to the subjective experience of living with one.
Writings
"Does modern neuroscience really help us understand behavior?" Co-written with Gonçalo Lopes. Published by MassiveSci.com.
"How theater, startup culture, and business history helped us become better neuroscientists" Co-written with Gonçalo Lopes. Published by MassiveSci.com.
"HIVE Tracker: a tiny, low-cost, and scalable device for sub-millimetric 3D positioning" Co-written with Darío R. Quiñones Colomer, Gonçalo Lopes, and Cedric Honnet. Published by Augmented Human 2018. DOI: 10.1145/3174910.3174935.
Presentations
"What can we learn about brains by studying the movements of bodies?" Presented at the opening plenary session of the 2o Congresso Nacional de Psicomotricidade in Vila Real, Portugal.
"The Cuttle Shuttle: Behavior and Learning in Predatory Sepia officinalis (Cephalopoda)." Presented at the 2017 CephsInAction & CIAC meeting "Cephalopod Science from Biology to Welfare", Heraklion, Crete.
"The Power to explore, test, and realize your scientific fantasies." Presented at the 2017 Champalimaud Centre for the Unknown Student Retreat in Mafra, Portugal.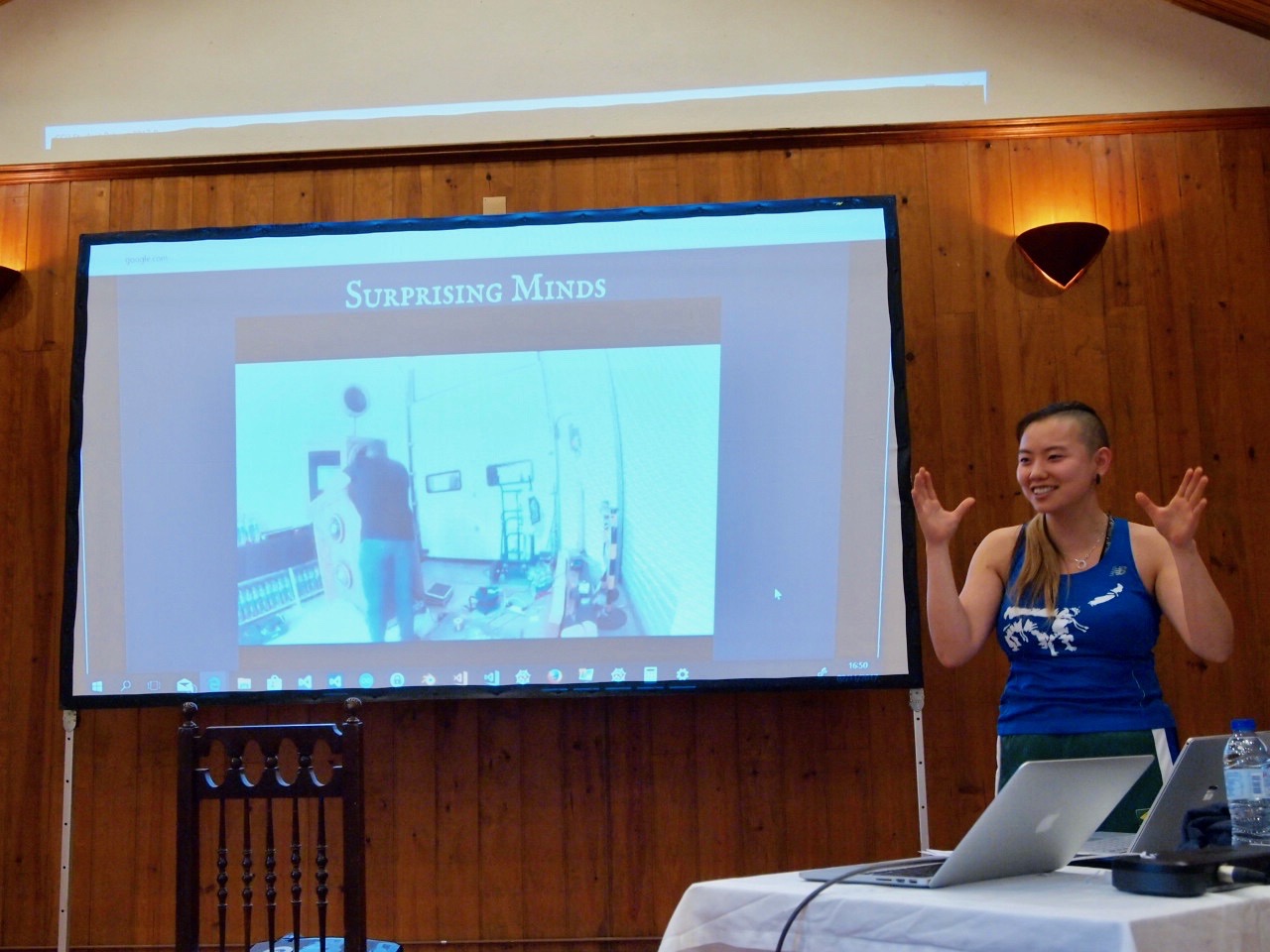 "Validating Neuroscience Experimental Paradigms Across Species." Presented at a seminar at the N Center of Sungkyunkwan University on February 12, 2018.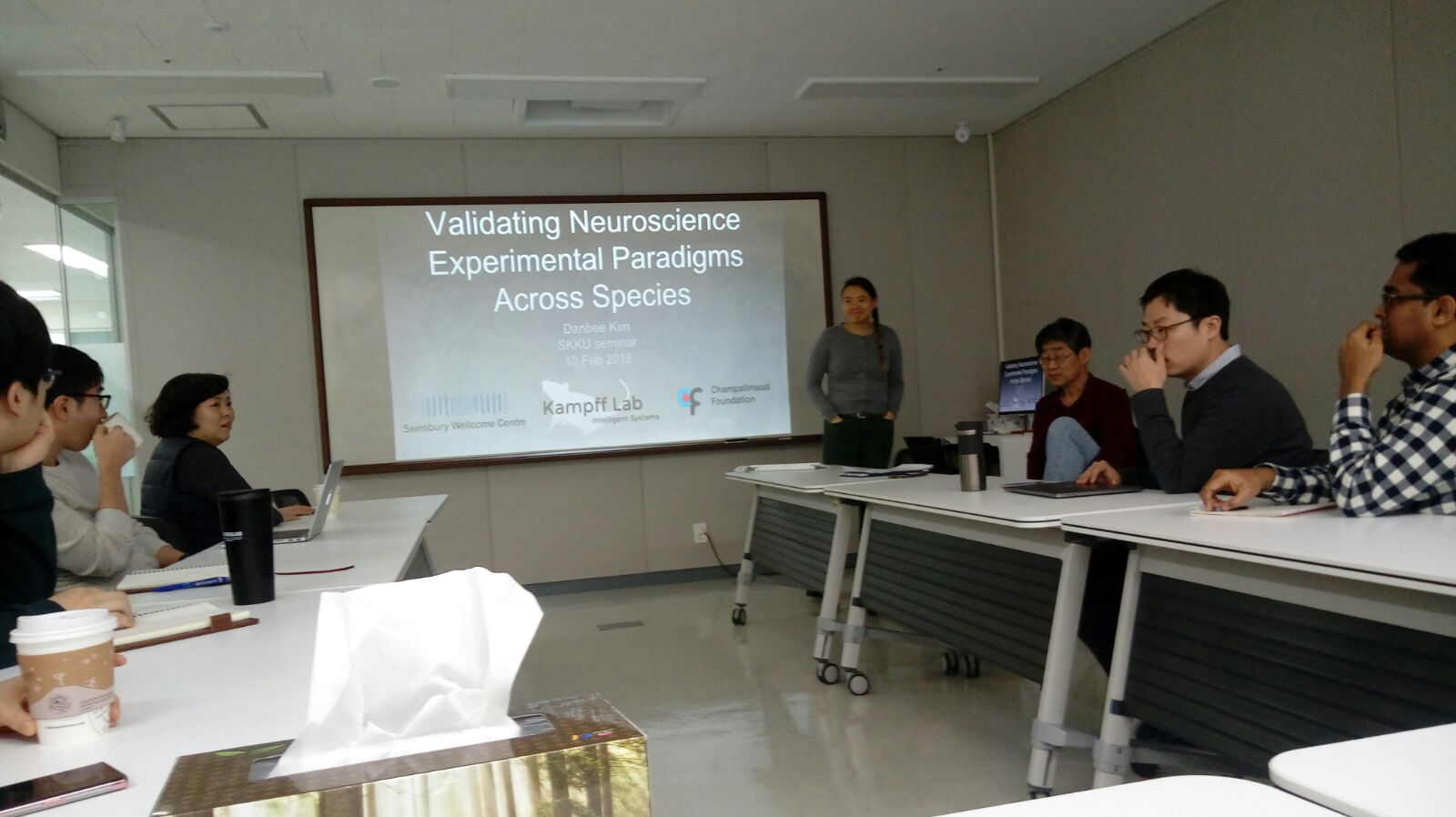 Videos
In this video, I draw and narrate an explanation of the research goals and interests of the Intelligent Systems lab using only the top "ten-hundred" words in English.
I was asked to describe on-camera the research we do at the Sainsbury Wellcome Centre for Neural Circuits and Behaviour in this short video introduction. Filmed and edited by Barry J Gibb.
I was interviewed for a series of short video documentaries about neuroscientists at the Sainsbury Wellcome Centre, Francis Crick Institute, and King's College. Produced by Jake Fairnie, Edward Bracey, and April Cashin-Garbutt.
Live Performances
Building Bridges project: A science outreach project at the London Science Museum where I spoke to groups of visiting primary school children about my research. Spring 2017.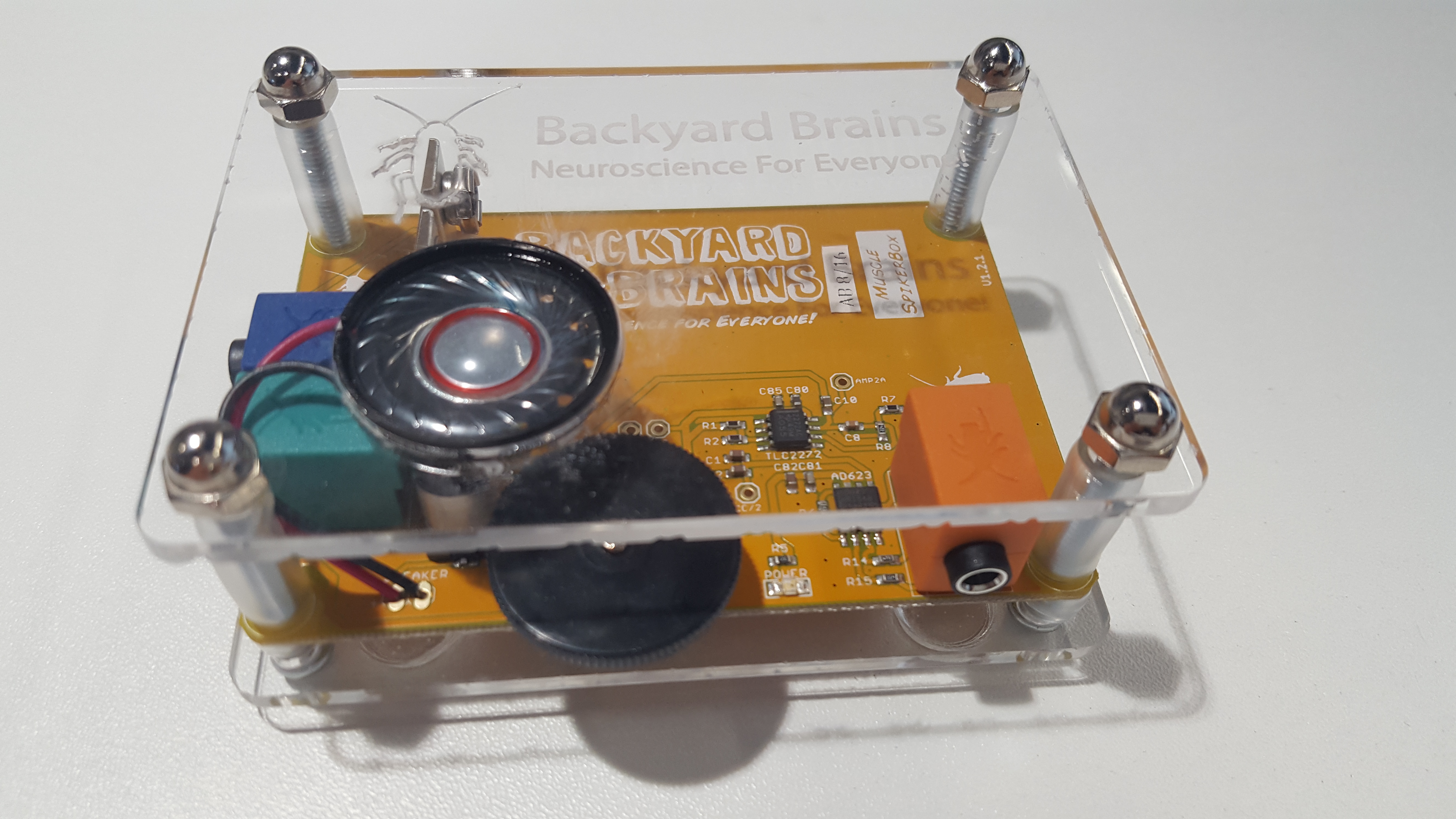 "Pilot Data, an Aronauts EP": An original set of science songs performed at the 2017 Live Music Symposium at the Francis Crick Institute.
Wellcome Collection Friday Late Spectacular: Your Reality is Broken: A "science busking" gig on Friday, 01 December 2017, where I spoke to the general public about my research while wandering the Wellcome Trust Collection.
Projects
Below is documentation of my thesis work, in various stages of polish. More thoughts can be found in the "BrainPlay" section of this website.